"Where in the world? A-Z Countries" flash cards (ENGLISH)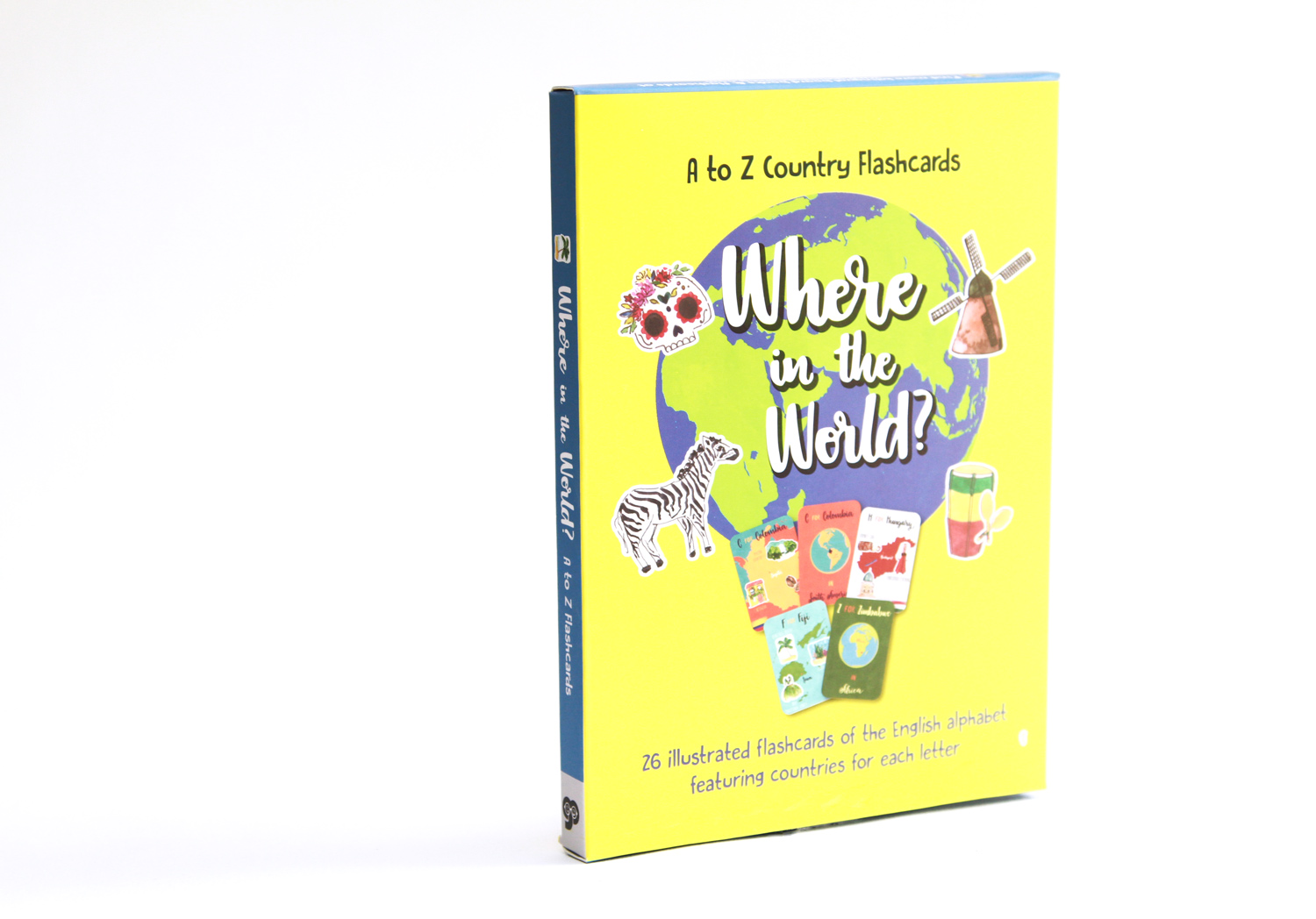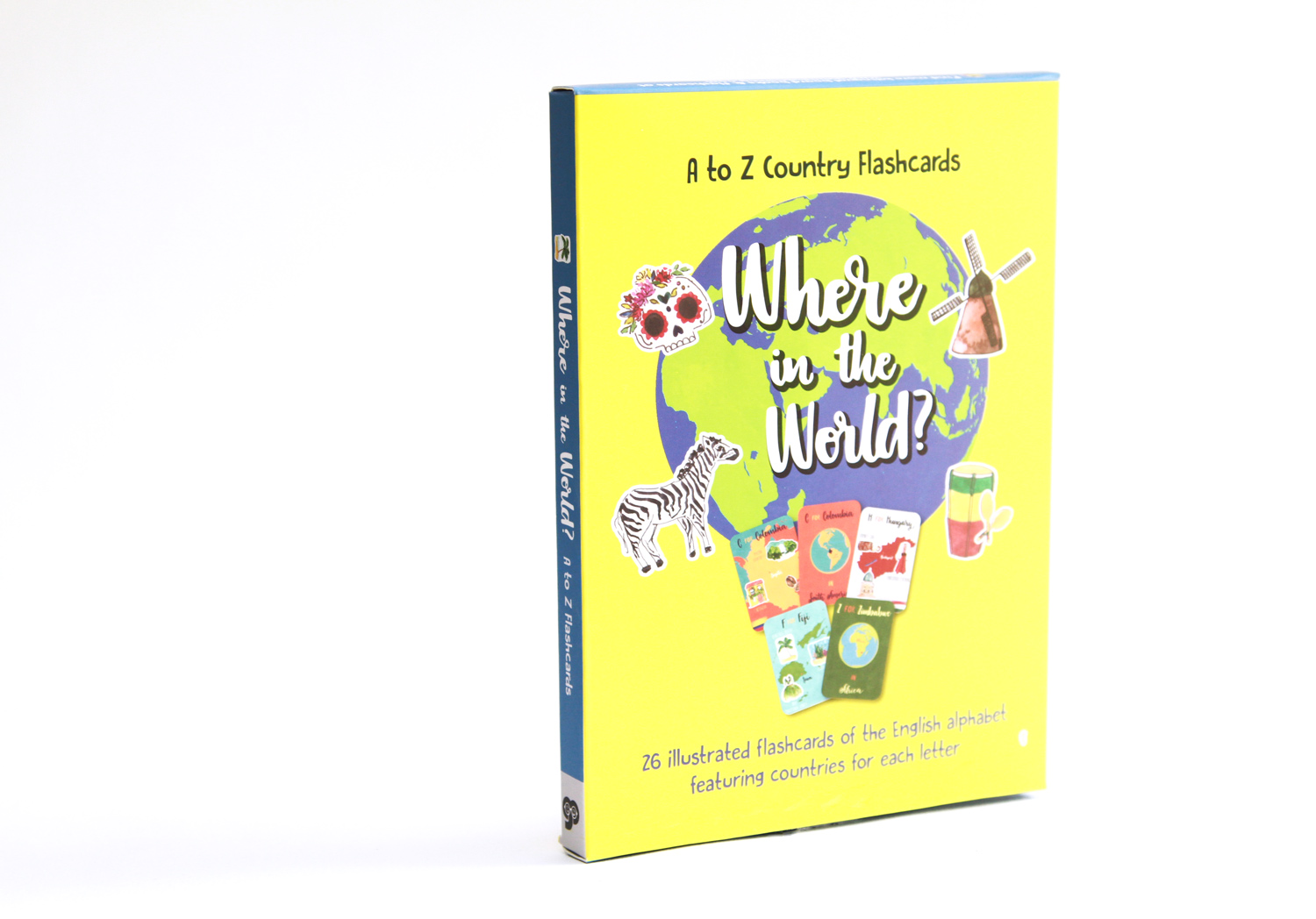 "Where in the world? A-Z Countries" flash cards (ENGLISH)
Product Description: 26 illustrated flashcards of the English alphabet featuring countries for each letter. Plus an information booklet to explain all the illustrated features presented for each country.
Illustrator: Humairah Shams
Format: 26 Flashcards in a box and an information booklet
For ages: 4+ years
Size: 5" x 7"
ISBN: 978-1-946747-05-1

Did you know there are 196 countries in the world? Discover some of them with these flashcards. A fun and easy way to learn about nature, geography and culture!
SCROLL DOWN TO SEE VIDEO OF THE FULL SET OF FLASHCARDS.